REDISCOVERING A PASSION FOR THE
OUTDOORS THROUGH COMMUNITY
By Christina Merhar, Hike it Baby Branch Ambassador
---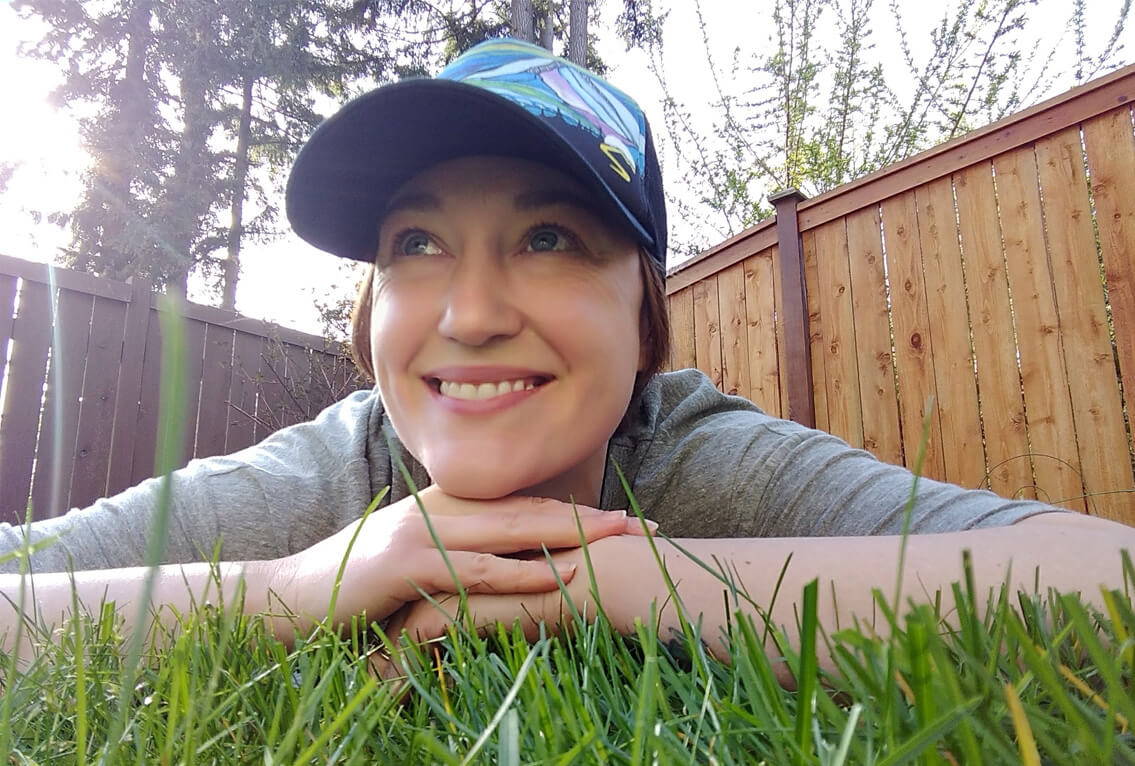 We are all drawn to the outdoors for different reasons. Whether to breathe away the stress of the day, to let our little ones run off their endless energy, to soak in the beauty of the forest, or to reach a mountain summit – there is power in finding self-care and connection in nature. There is also power in finding a community that is raising their kids to do the same.
While our family has always enjoyed the outdoors, it wasn't until we found the Hike it Baby community that we started to prioritize unplugging and connecting in nature together - and where I found support to find personal growth in the mountains.
Here's how I rediscovered a passion for the outdoors through simple acts of community.
A JOURNEY BACK TO NATURE
Two years ago, our family had just moved to a new neighborhood. We didn't know many people and I was looking for outdoor activities for our two boys, ages one and five. A friend mentioned an organization called Hike it Baby and we quickly connected with our local Washington branch.
I remember nervously attending our first hike, sitting in my driveway for five or ten minutes convincing myself to just go and try it. Despite my fears, we went - a stroller-friendly, urban hike where my youngest only had two tantrums (success!). Then we joined again - a kid-led hike where he got to play in a mud puddle like it was the norm (it is). Then again – a harder trail hike with a dozen awesome parents who were all out there prioritizing the outdoors despite their challenges. Along the trail, we stopped to feed babies and change diapers. There was no judgment, just support. We knew we had found something very special.
Over the next few months, Hike it Baby introduced us to new trails and parks, new friends, and new tips for getting outdoors with little ones. I started hiking almost daily with my youngest and also weekly as a family. At home, amongst the electronics and to-do lists, I often felt nagging anxiety and stress as a parent. But when climbing mountains with my toddler in tow, I felt strong, calm, and confident - able to release distractions and connect.
For the first time since my second was born, I started thinking about goals I wanted to achieve just for me. I started moving from just surviving to thriving.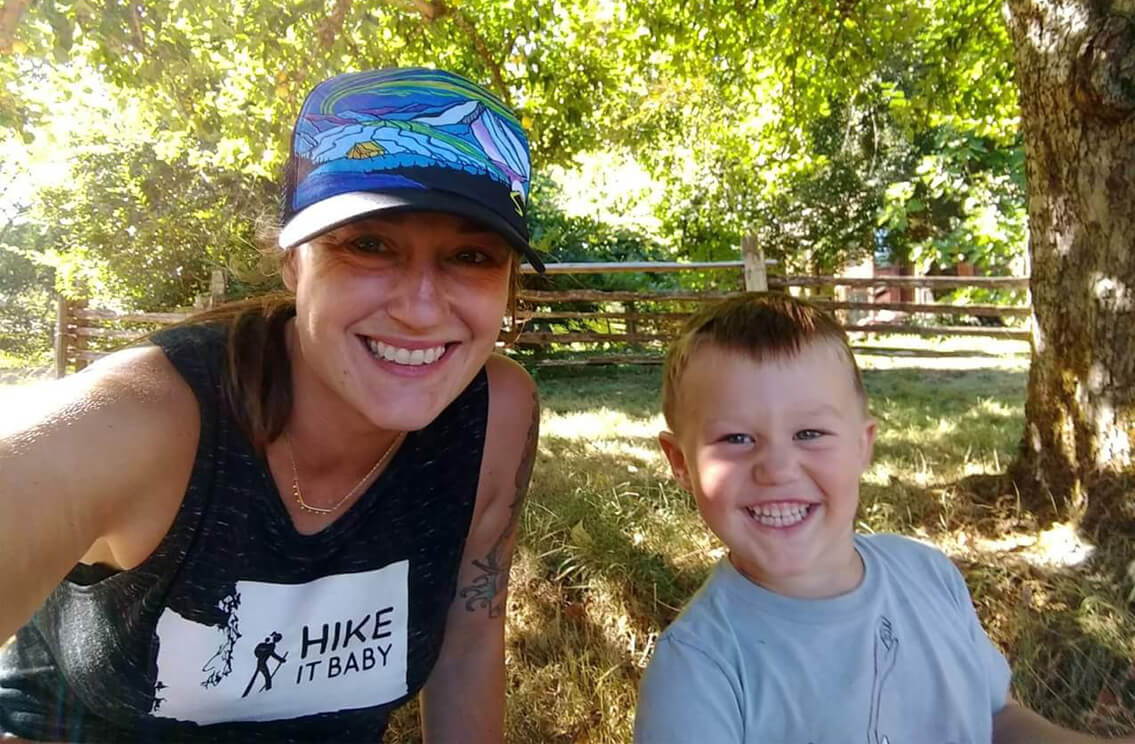 FINDING PERSONAL GROWTH THROUGH THE OUTDOORS
Sometimes you find something you didn't even know you were looking for, which then becomes unimaginable, because it's what you needed all along. Immersing our family back into nature - with the support of a community – lit a fire for personal rediscovery.
Reflecting back to how I was before discovering Hike it Baby, I was in a mode of survival. I was going through the motions of "being a great mom," taking care of everyone's needs except my own. I didn't realize it at the time, but I was a shell of what I feel I am today; I was functioning well on the outside, but not nourishing my inside. This started to change through the Hike it Baby community. In addition to getting outdoors more with my kids, I also started leaving the kids at home with my husband to take on bigger mountains on my own.
One hike would lead to another, and within a year, I was checking off the big summits and signing up for trail races. I was practicing yoga regularly. I was carving out time for myself to grow in the outdoors. It was all possible because of a supportive family and all the others through Hike it Baby who were leading by example.
As I ran up the trails or stood at a summit, I would often question if I was running away from something or running to something. Either way, being outdoors was nourishing my soul, and I was becoming a better mom, friend, and spouse.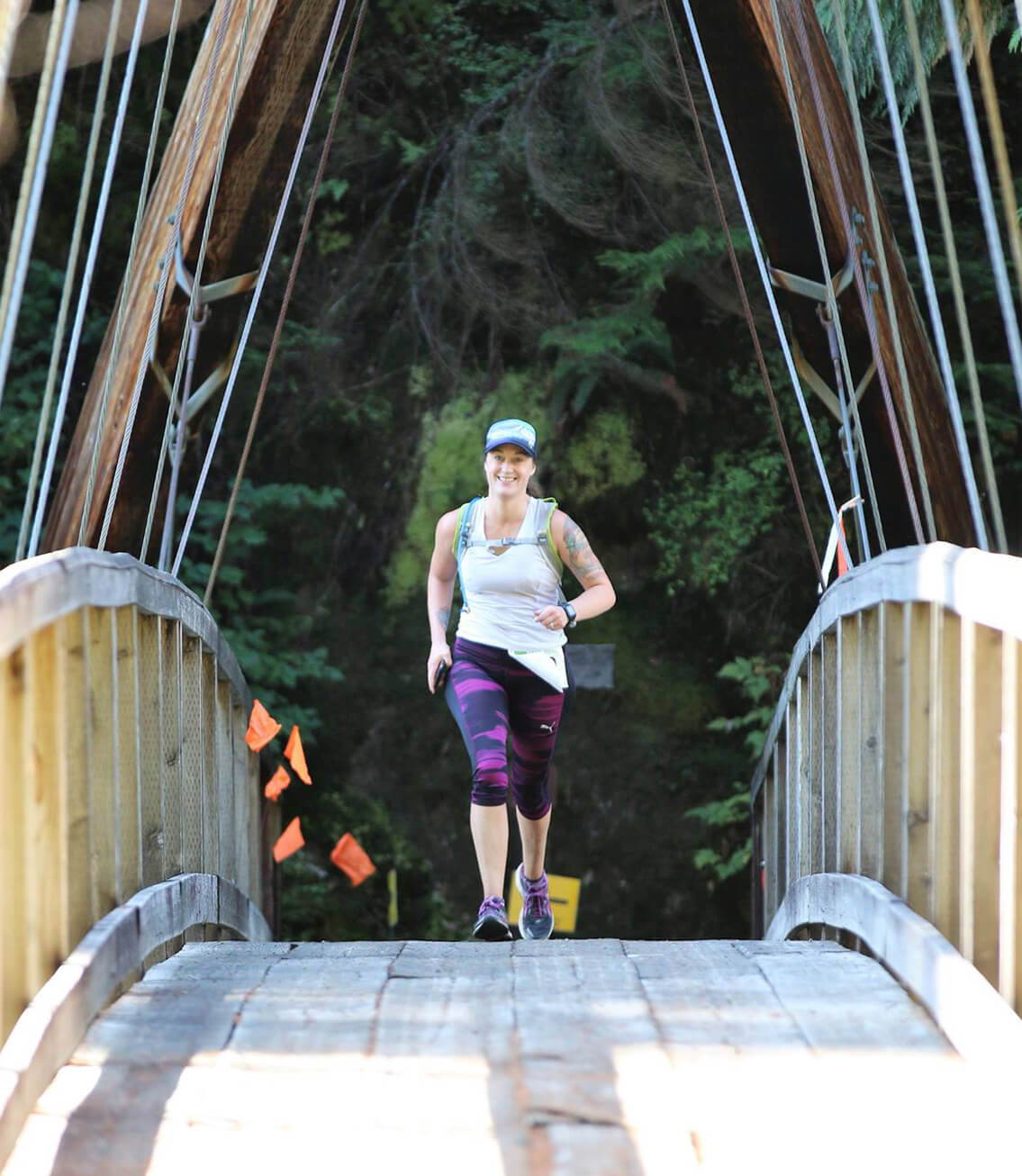 THE IMPORTANCE OF COMMUNITY
The environment, after all, is where we all meet, where we all have a mutual interest. It is one thing that all of us share. It is not only a mirror of ourselves, but a focusing lens on what we can become." — Lady Bird Johnson
Those we surround ourselves with have a tremendous impact on the lens we have of the world. Even the simple act of walking with others in nature, or hearing about their goals and aspirations, helps us process what is important to us.
Through the Hike it Baby community, I've been inspired to get our family outdoors, to care for myself as a mom and an adventurer, and to help lead our Hike it Baby community as a Branch Ambassador.
There is something magical about being outdoors under the canopy of a forest. The smells change, the lighting brightens, the stress melts away, and connection with one another deepens. It is when I am immersed in nature that I feel most at peace, where I can breathe and think. It is where expectations fade and time slows, and where I am most connected to my family. It is where I feel peace as a person and as a mom.
Photos courtesy of Christina Merhar
ABOUT THE AUTHOR
Christina Merhar lives in Everett, Washington and is an adventurer, aspiring yogi, and work-from-home mama to two boys. Christina is a Branch Ambassador for Hike it Baby Snohomish and manages brand and content for Hike it Baby, creating inspiration to get families outdoors.
ABOUT HIKE IT BABY
Hike it Baby is a nonprofit dedicated to building communities that support getting families outside with children from birth to school-age. Providing support to get families in nature as soon as they feel ready, Hike it Baby's mission is to raise a generation to love the outdoors. Learn more and find a branch near you at www.hikeitbaby.com/about-us