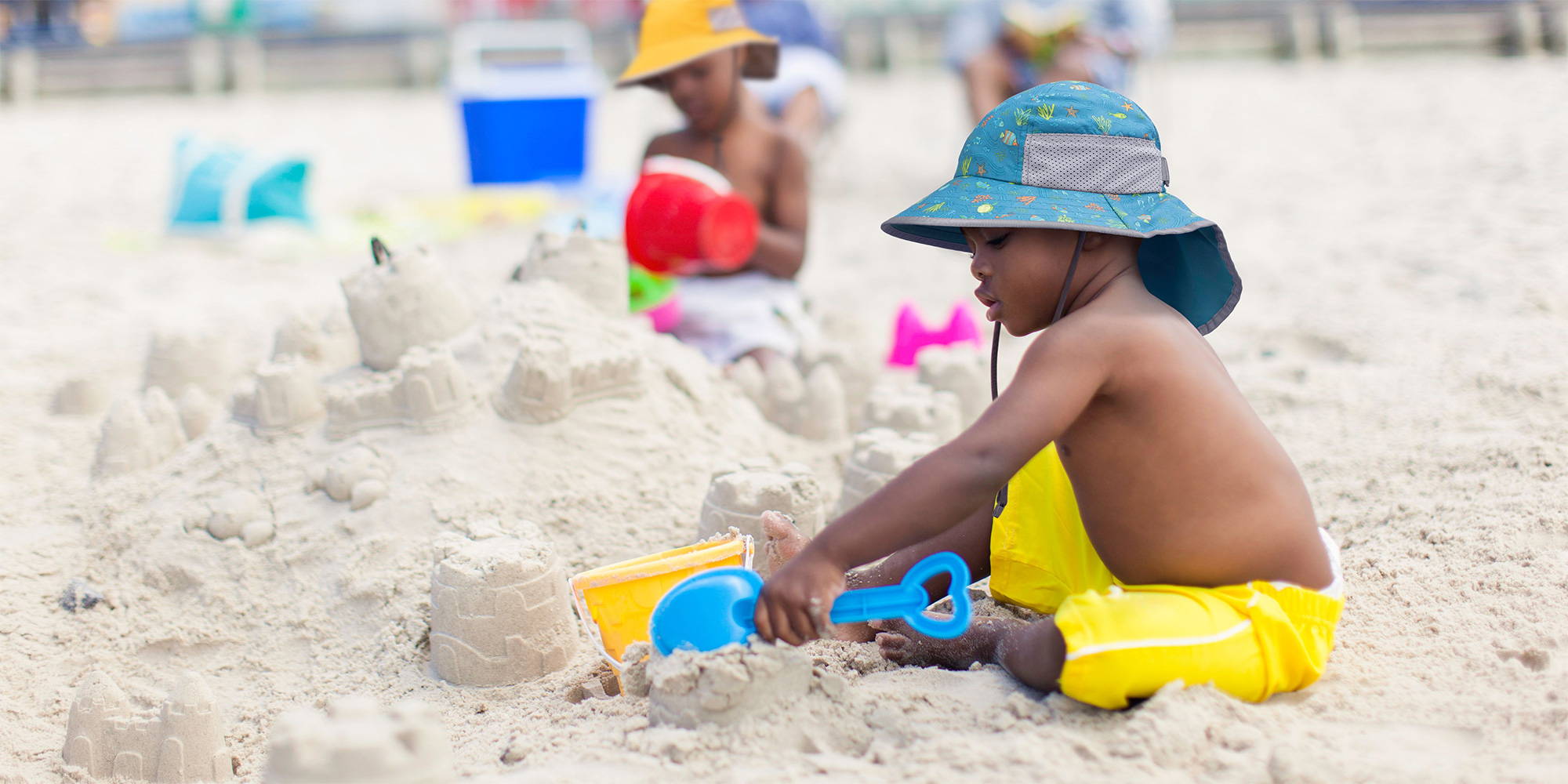 Play all day with the perfect hat.
STEP 01
CHOOSE YOUR COVERAGE
---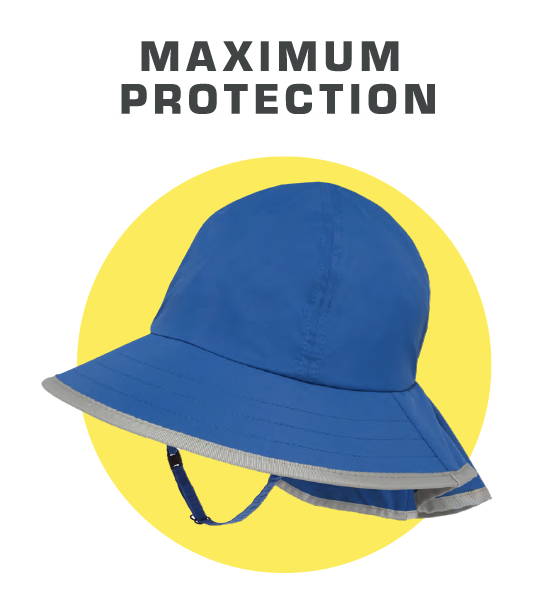 CAPED HATS
Be a sun superhero with our best-selling caped sun hats. With a wide brim and comfy cape, these styles provide maximum sun protection. Our caped hats are made from UPF 50+ breathable fabrics and feature adjustable sizing, excellent ventilation, and a Breakaway SmartStrap™ for safety.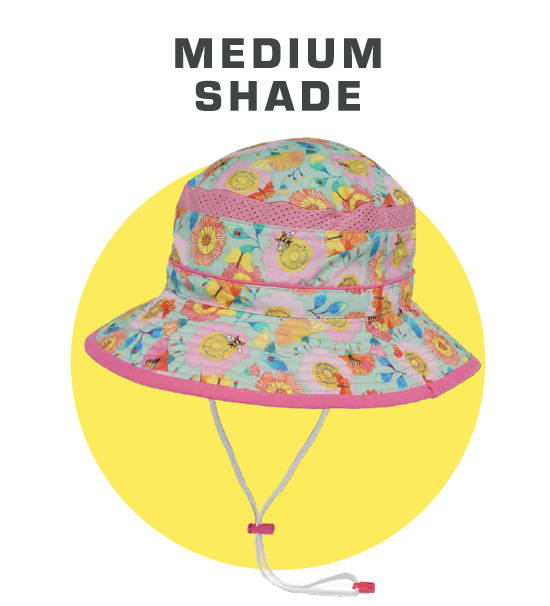 WIDE BRIM HATS
With a wide brim all the way around, your little one will be made in the shade. Lightweight and comfy, our wide brim Kids' hats come with built-in UPF 50+ sun protection and a Breakaway SmartStrap™ for safety. These hats are also designed with crushable brims that allow the hat to be worn comfortably in a stroller or easily tucked away in a backpack or pocket.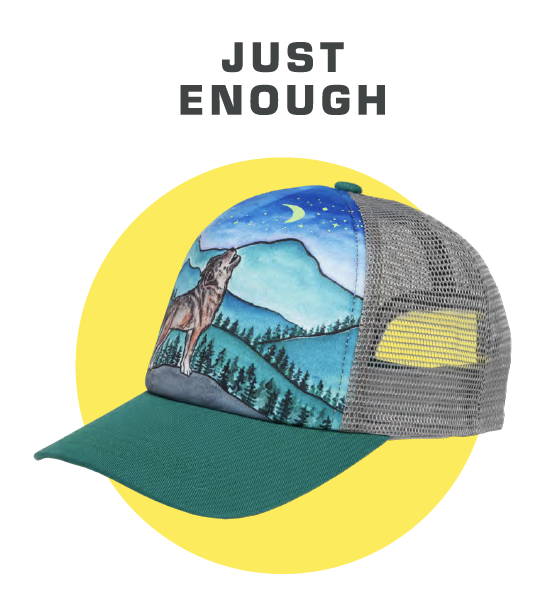 CAPS & TRUCKERS
Be the cool kid in a trucker hat or cap just for kids. Many of our truckers feature fun art that kids love. Adjustable StretchBack Sizing™, crown ventilation, and a wicking sweatband keep little ones comfy all day long.
---
Wrap your head around finding the perfect size.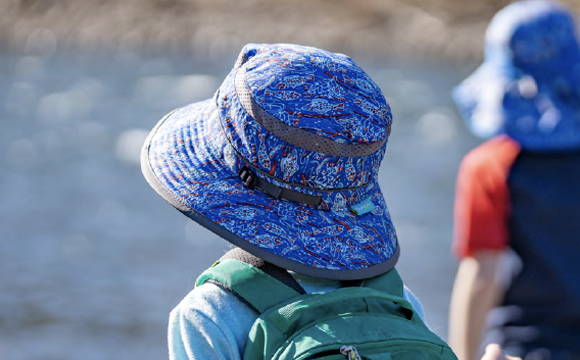 ADJUSTABLE SIZING
Getting the right fit is a cinch with built-in, adjustable sizing that allows our hats to grow with your child.
---
---
We started out designing outdoor gear for our own family. More than 30 years later, we pour the same love and care into the hats we make for your family.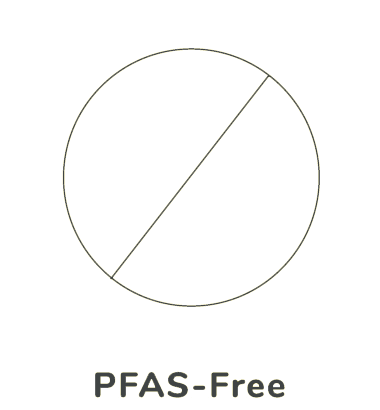 All of our waterproof finishes are PFAS- free and safe for little bodies. We also use sustainable and recycled materials in many of our Kids' hats.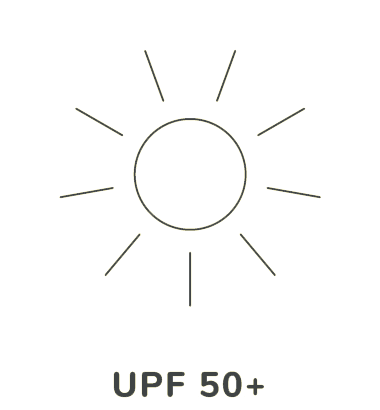 Our Kids' hats come with built-in UPF 50+ sun protection—the highest rating of sun protection available in a hat!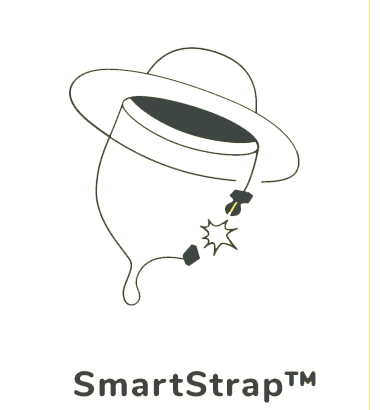 Don't get hung up by the hat strings. Our breakaway chin strap keeps kids safe by releasing the clasp under tension.
WHERE WILL YOUR SUNDAY TAKE YOU?
---
Play all day with these top sun features:
UPF 50+
Wide-brim or caped coverage
PFAS-free durable water repellent (DWR)
Lightweight and breathable fabrics
Stroller friendly
Easy to pack
Washable
Look cool and stay cool with our Artist Series truckers:
Limited edition artwork
Wicking sweatband
Adjustable sizing