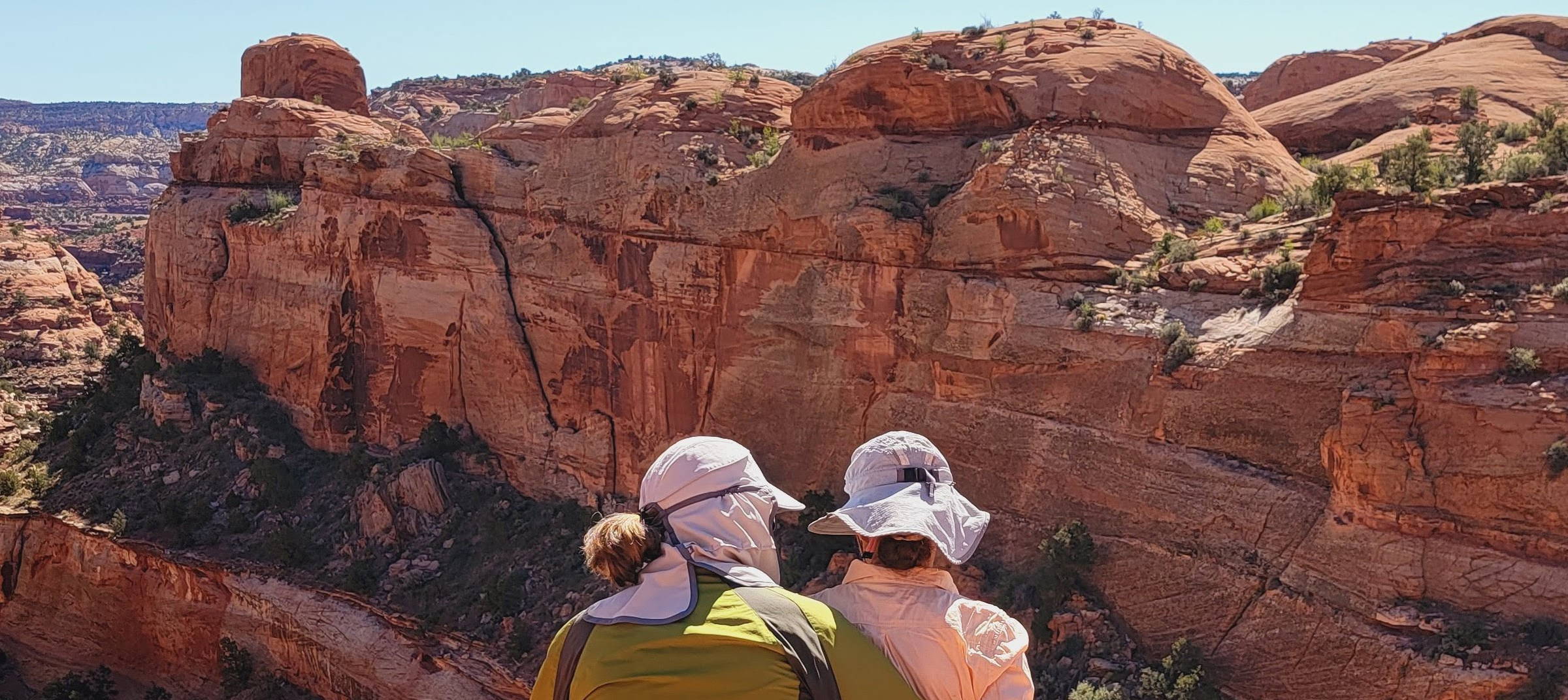 We have a sun hat for every adventure under the sun. Let's go!
STEP 01
CHOOSE YOUR COVERAGE
---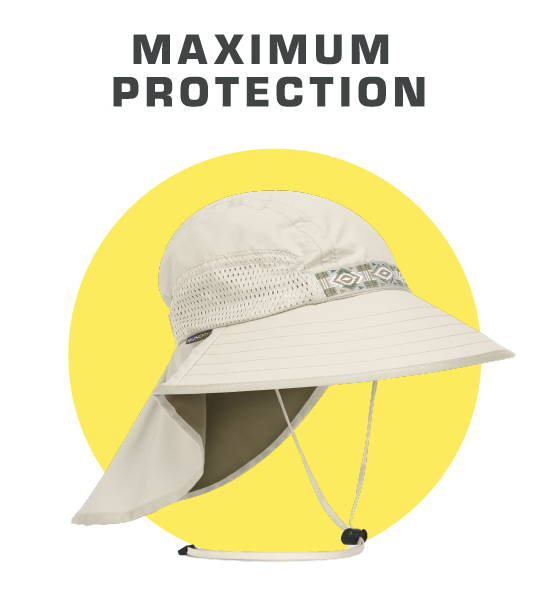 CAPED HATS
When maximum UPF 50+ sun protection is your goal, our caped hats are your best bet. Made from breathable fabrics, these hats have technical features like adjustable sizing, strategic crown  ventilation, and moisture wicking sweatbands for comfort.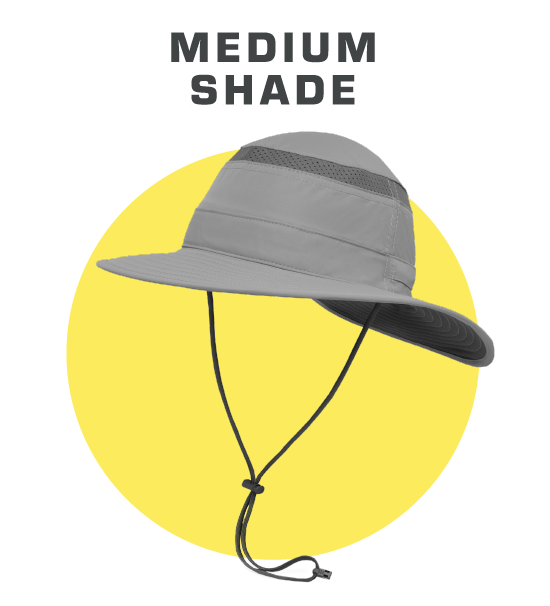 WIDE BRIM HATS
These beauties ensure that all your hiking adventures are shady and cool. With UPF 50+ sun protection and smart technical features, such as a dark underbrim to reduce glare, hidden crown pocket to stash a key or a few bucks, and an adjustable chinstrap, these wide brim hats have got you covered.
CAPS & TRUCKERS
When backcountry trails beckon, you need a hiking cap that offers smart protection and plenty of style. Performance fabrics and ventilated designs keep you comfortable while you sweat. Fold them down or pack them up. However you stow them, these caps are always just right.
STEP 02
PICK YOUR ACTIVITY
---
Stay sun safe on the trail with our best-selling hiking hats.
UPF 50+
Lightweight and breathable
Sunglass Lock™
Dark underbrim for reduced glare
Crushable design
When wanderlust strikes, head out in style.
UPF 50
Breathable paper/polyester braid
Wicking sweatband
Packable
Keep the sun off your neck when you have your hands in the dirt.
UPF 50
Wide brims and neck capes
Dark underbrim for reduced glare
Adjustable chin strap
Lightweight, breathable, and wicking fabrics
Many of our gardening styles feature recycled polyester or natural materials
Wrap your head around finding the perfect size.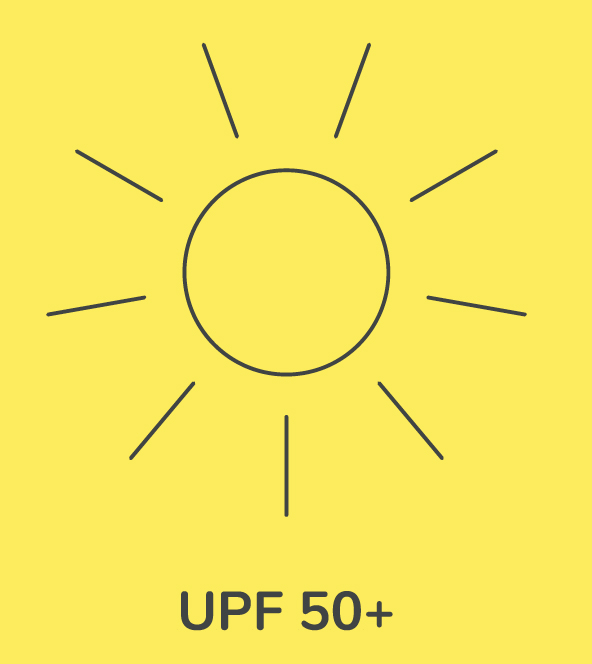 ---
All of our sun hats come with built-in UPF 50+ sun protection, dark under brims to reduce glare, and adjustable sizing for the perfect fit.