FIELD REPORT-THE DOLOMITES
Written by Jenn Byrne for Sunday Afternoons
---
Where do I begin describing the immense beauty that is the Dolomites? The Dolomites are a mountain range located in northeastern Italy. Before this trip, I'll be the first to admit I had no idea what my friend was talking about when he suggested visiting. As it turned out, not only were we awed by spectacular 360 degree views every step of the way, we were greeted by an amazing blend of cultures as a result of the WWI history in the area. At the top of every hike we were served home cooked Italian, Austrian or German meals in unique rifugios, or mountain huts, with what felt like a never-ending supply of wine by the carafe. Over the course of five days we explored only a small portion of what this place has to offer. After spending time in this special place, I now believe that the saying "photos don't do it justice" may have actually come from the Dolomites.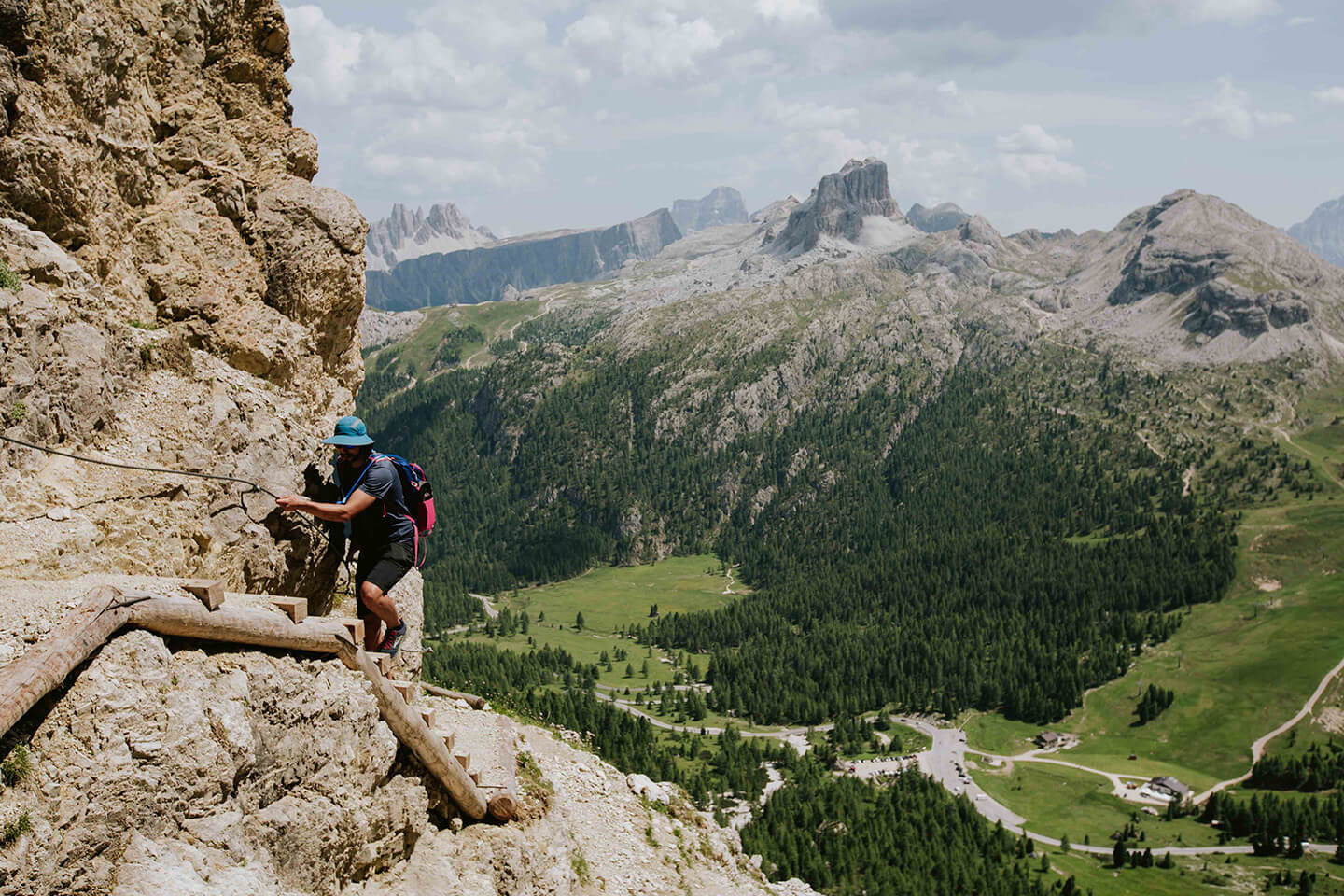 The trails were very well-defined on every route we explored, however, some felt a bit sketchier than others.
Not only were there spectacular views and incredibly hospitable rifugios, the area also served as an open-air WWI museum, commemorating the dark history of the fighting that occurred there.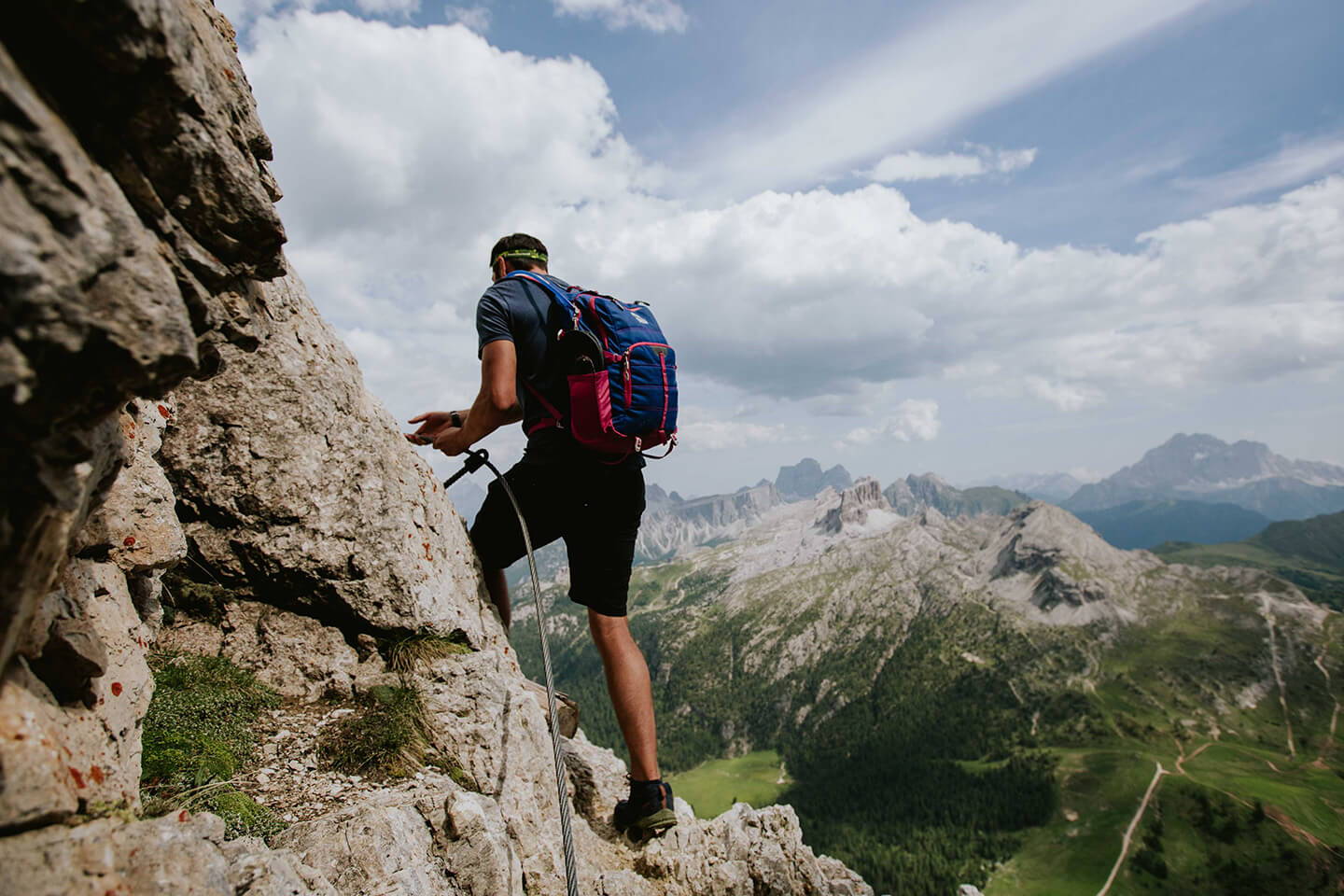 While we didn't take any "via ferratas," secured climbing routes where you need to use a special kit to harness yourself to a cable, we found ourselves still living on the edge.
Again, how do you not do a jump shot here?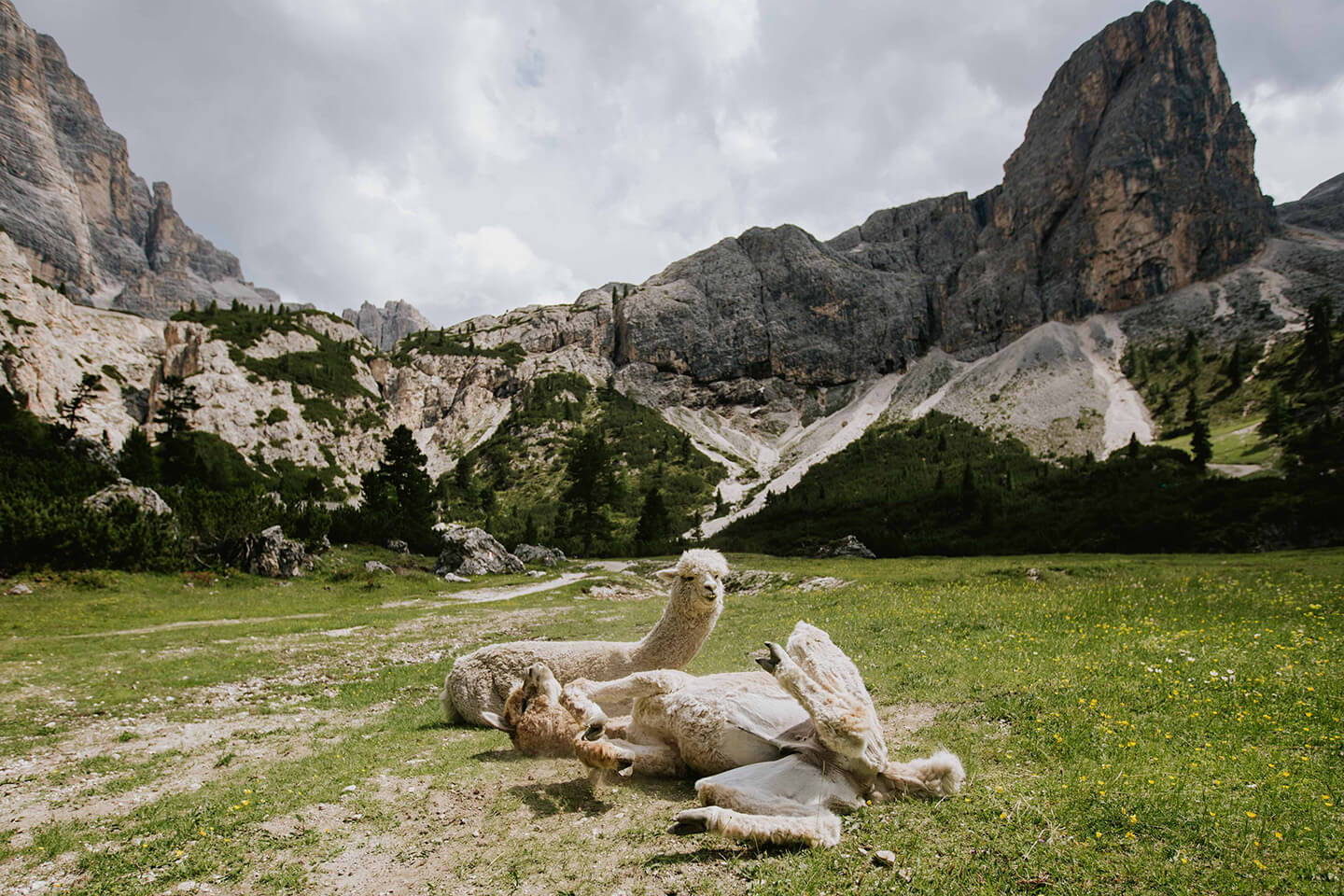 These alpacas, full time residents of Rifugio Scotoni Hutte, living their best lives. I'd volunteer to come back as a Dolomiten alpaca in my next life, for sure.
Pro tip: Pretend you're doing yet another jump shot before entering an alpine lake in order to distract yourself.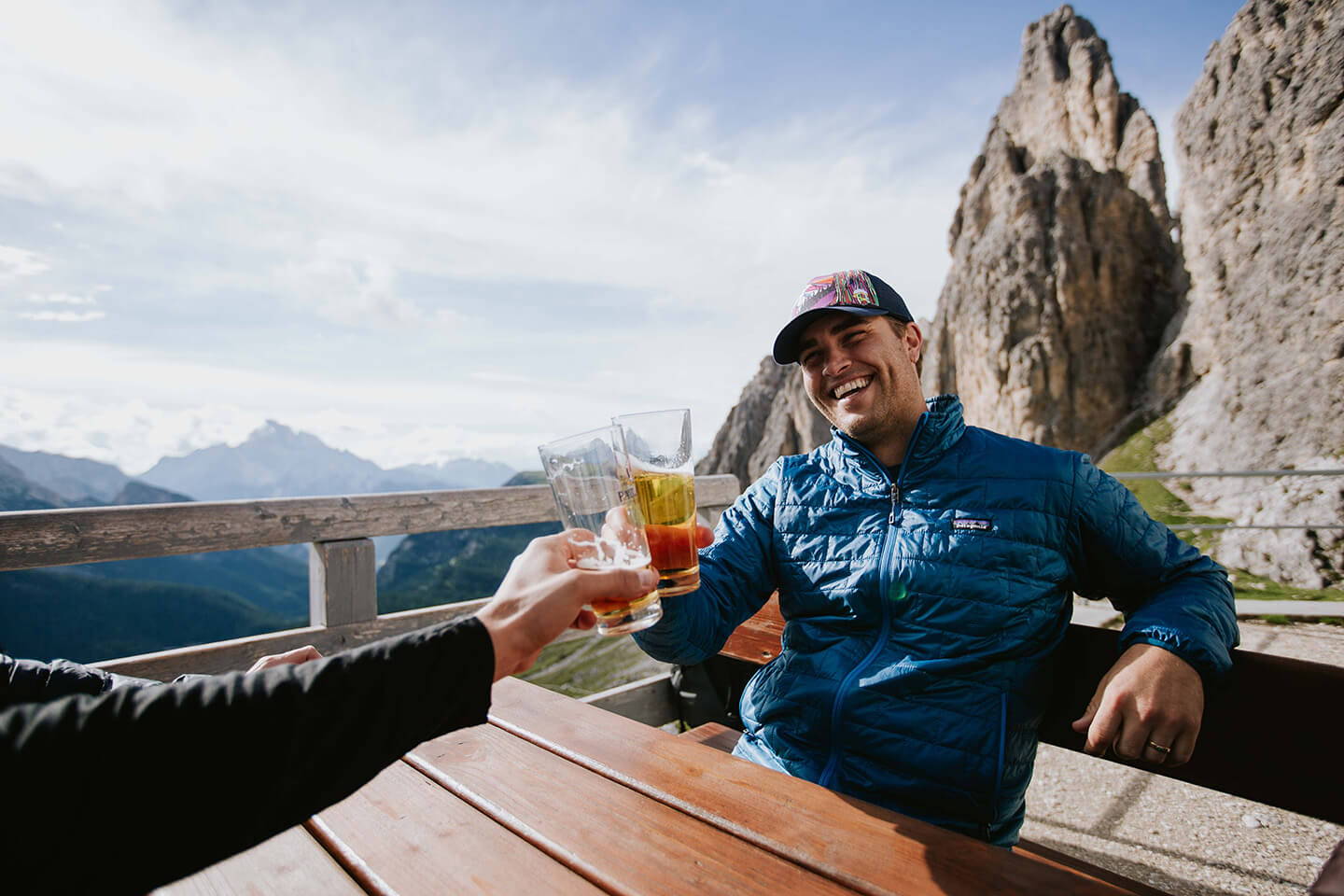 Second pro tip: End your hike at the top with a cold beer.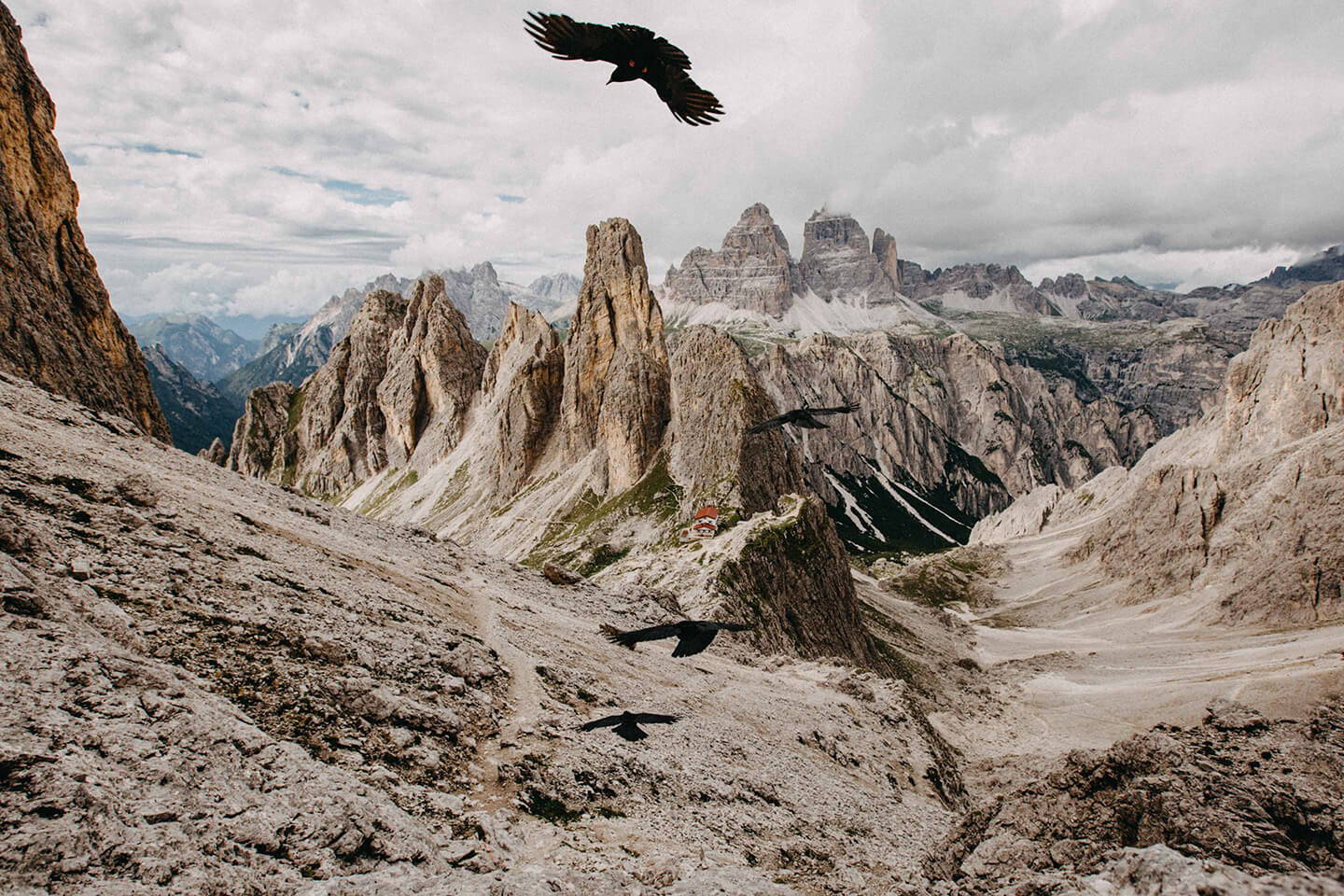 When the birds want to share the view with you because it's so epic.
Ultimate pro tip: book a flight to Innsbruck, Austria or Venice, Italy (the nearest major airports)